To create highly technical fertilizers adapted to the needs of our customers suitable for a more productive and sustainable agriculture, it is important to maintain contact with our distributors who transmit to us the real needs of farmers in each country.  Last month we have received the visit from our distributor in Morroco and Iraq.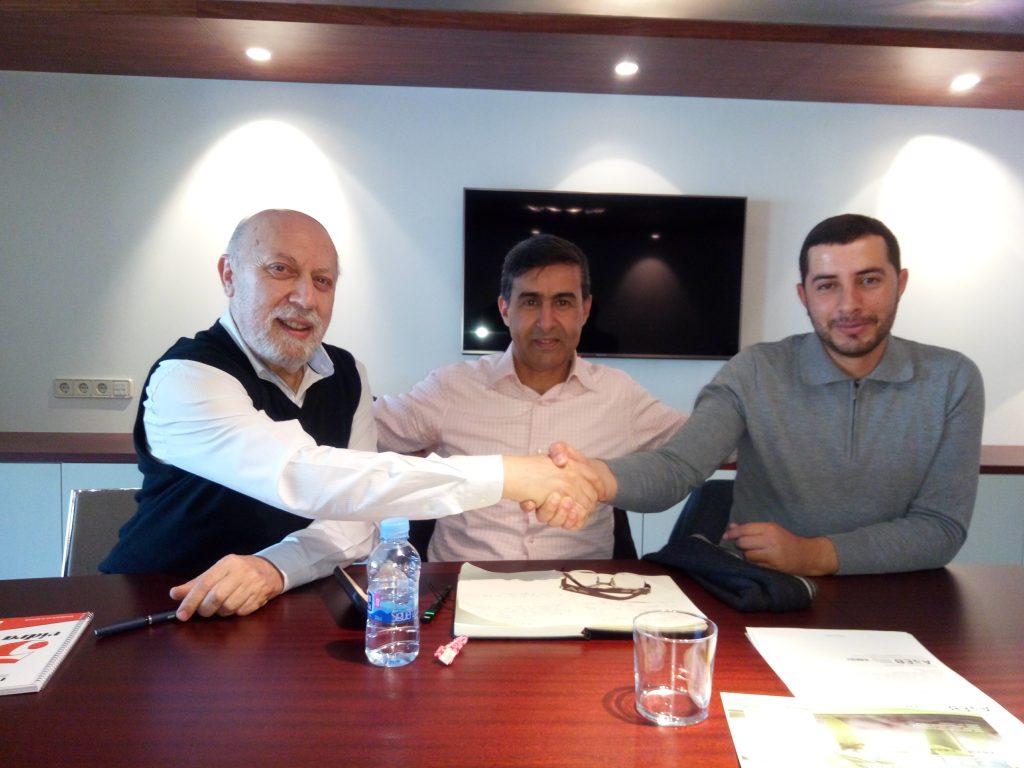 Morroco biostimulants' distributor
The previous week we received the visit of the directors of our Moroccan distributor. During the meeting, we have had the opportunity to know the needs of our distributors to satisfy the final customers in Morocco. We have agreed to change the design of the labels of our biostimulant, chelate, soil improvers,… in order to transmit a modern and quality image in accordance with the values of AXEB and the distributor. Other agreement was to start a promotion campaign of our biostimulants and plant nutrition products in morocco market.
Iraqi biostimulants' distributor
Other important visit we have received these days has been from our Iraqi distributor. During the meeting that took place in our offices in Barcelona, issues were discussed to strengthen our relationship and expand presence in Iraq. We agreed on how we can improve our distributor in Iraq and what AXB products are most effective in meeting the needs of Iraqi farmers. Our business relationship is becoming more productive in the country thanks to the work of our partners.
If you are interested in our biostimulants and plan nutrition products, you can get the last version of our catalogue through this link: Catalogue link.