AXEB is  involved in R&D to give solution to agricultural community to improve plant health and enhance crop yield and conditioning of soil by the use of innovative biostimulants, plant nutrition products, specialized fertilizers and adjuvants. And nowadays is expanding its presents around the world.
GPPW started its business in the Middle East market in the field of agriculture in 2007.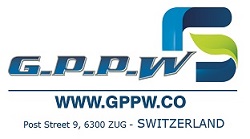 Since then, the best and highest quality products from Europe and US have been imported to Iran to satisfy customers' needs and meet technological advances according to international standards.
AXEB Biotech is an excellent partner for GPPW because of our excellent products and services. For that reason, Mr. Mohammad Hoseinni and Ms. Marjan Sheibani visited AXEB Biotech facilities in Lleida to reaffirm our relationship.
If you are interested, you can get the last version of our catalogue through this link: Catalogue link.