The PIC Meeting is the most important event in the plant production industry organized annually in Europe. This event aims to foster knowledge in the plant field, creating a common strategy to ease the international development of clusters and its members. Founded in 2011 by the French Plant Inter Cluster consortium, the Pic meeting has celebrated already 6 editions and is open to members from all continents. This year the PIC meeting had been held in Lleida, our city and AXEB had the pleasure to attend to the meeting.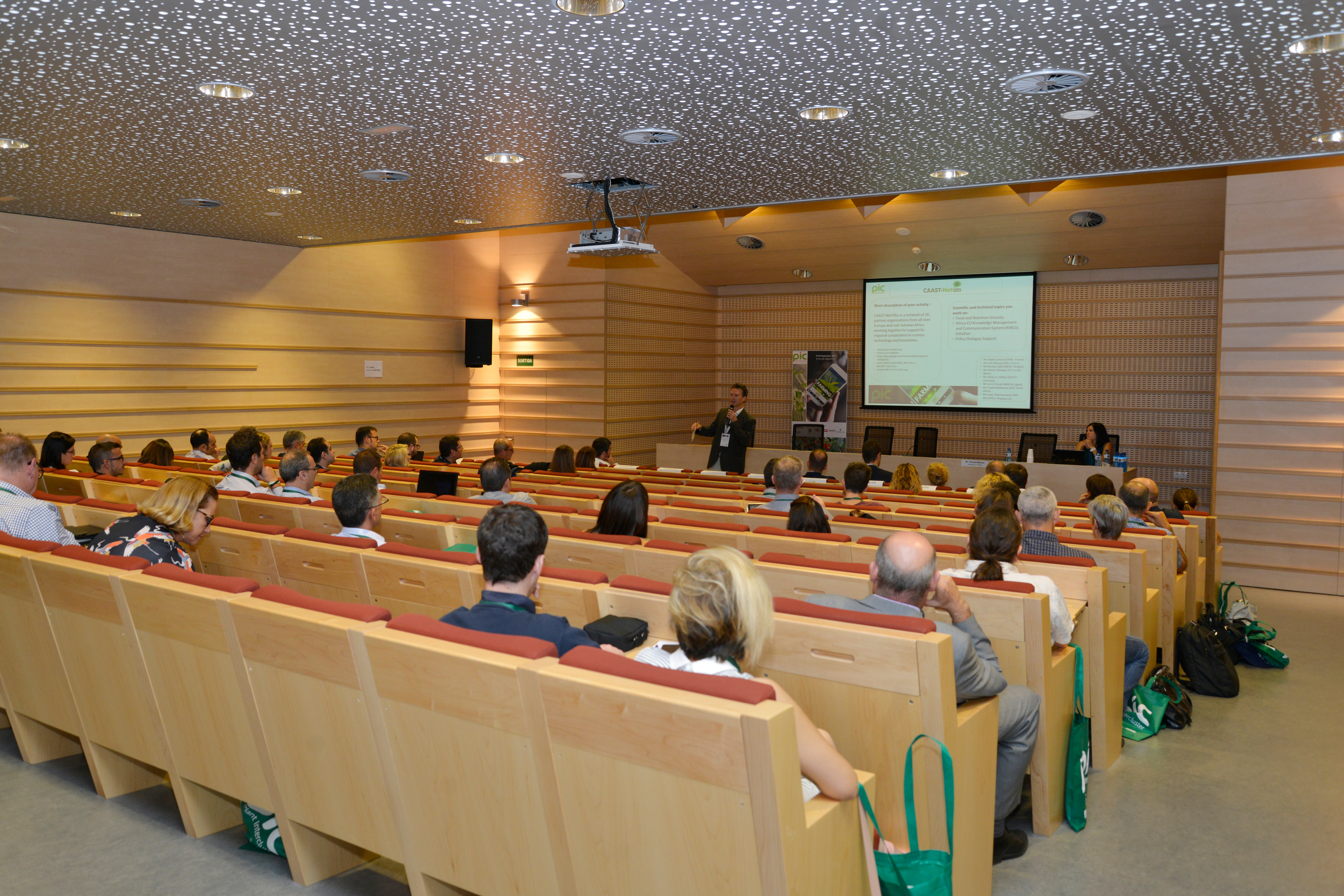 This edition was focused on a general view of the European Programs on Agriculture, farm and Plant Innovation and the introduction of the CIRCULAR ECONOMY's concept in the Agriculture. (AXEB is working in Agrocyle project, EU program. If you want to know all the projects that AXEB is doing nowadays, as well as the ones it has done previously, visit the following link to our R&D trajectory).
Organized in the form of workshops, forums, business meetings and presentations, the 2017 PIC Meeting was a chance to create and optimize partnerships on European and International projects in the plant production industry and agriculture. The workshops covered diferents topics:
 "Crop Management" is a holistic approach for sustainable agriculture. It considers the situation across the whole farm, including socio-economic and environmental factors, to deliver the most suitable and safe approach for long-term benefit.
"Digitizing the Agri-food sector". Digital technologies are one of the most important recent innovations for all actors in the agri-food value chain and advances in precision agriculture. Indeed, they are already helping to address the global challenge of raising agricultural productivity in a more sustainable manner. Digital technologies have immense potential to support many elements of the rural economy from food supply chain management to innovative new business models.
"Innovative Technology for Genetics and Breeding". The art and science of plant breeding is directed to one of humanity's greatest challenges: the need to feed, clothe, and nourish a growing world population in the face of climate extremes, decreased water availability, demands for renewable energy, and the imperative for environmental stewardship. Innovation is critically important to continued progress in providing food and nutritional security to humankind in the decades ahead. Therefore an increasing prosperity will require genetic improvements in our crops at twice the current rate of improvement globally.
"Interclustering cooperation". Development and structuration of partnerships between European clusters around the PIC through European programs such as INTERREG, COSME to learn more about the fields of expertise of these stakeholders including alternative inputs to conventional agriculture and precision agriculture, to define a common action program.
Participants included European SMEs, Research Centers, Farmers, agricultural companies, agro professionals , Universties, Start Ups, and clusters from Europe, Asia and South America. This edition looked for synergies to form future strategic cooperations, and recurring business referral opportunities between the participants.