AXEB, in addition to innovate and develope biostimulants, plant nutrition and specialized fertilizers, research in differents projects to develop new technologies to achieve sustainable, competitive and high quality agriculture for a better world.
This time AXEB Biotech is the leader of the project entitled 'Introduction of a range of L-cysteine derivatives as nutritional additives in pet foods, to reduce obesity and lengthen animal life', a novel project granted by European Commission in 'Horizon 2020 – Research and Innovation Framework Programme'.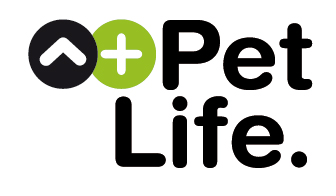 Horizon 2020 is the biggest EU Research and Innovation programme ever with nearly €80 billion of funding available over 7 years (2014 to 2020) – in addition to the private investment that this money will attract. It promises more breakthroughs, discoveries and world-firsts by taking great ideas from the lab to the market.
By coupling research and innovation, Horizon 2020 is helping to achieve this with its emphasis on excellent science, industrial leadership and tackling societal challenges. The goal is to ensure Europe produces world-class science, removes barriers to innovation and makes it easier for the public and private sectors to work together in delivering innovation.
Provided with about € 3 billion in funding over the period 2014-2020, the SME Instrument helps high-potential SMEs to develop groundbreaking innovative ideas for products, services or processes that are ready to face global market competition. The main goal of PetLife project is to enter the market of pet feed with three L-cysteine derivatives that have the potential of improving pet health and lengthening pet lifespan. This novel opportunity is derived from our L-cysteine derivatives used in plant nutrition products.
Latent cysteine is released into the plant gradually, providing several health benefits in plants that can be extended to pets as well. AXEB Biotech is set to be the first in Europe and globally to validate and introduce L-cysteine derivatives as nutritional additives for pets in order to solve the problem of providing L-cysteine without causing nutritional imbalances and weight gain.