Commitment to our customers. Respect for nature. Passion for innovation.
We focus on the needs of our customers
In AXEB we invest in Research and Development, focusing on the needs of our customers. We create biostimulants and highly effective plant nutrition products to enhance the natural growth of plants.

Our team of researchers formulate products that are tested in the fields by the agronomist team. This procedure ensures quality and effectiveness of AXEB's Biostimulants and plant nutrition products.
We provide best solutions
We develop new technologies in plant nutrition and formulation technology. In AXEB we are continuosly growing through our activity in research and development in order to achieve sustainable, competitive and high quality agriculture.
AXEB participates in the international consortium with European headquarters MyToolBox for safe food and feed through an integrated Toolbox for the management of mycotoxins. Mycotoxins are secondary metabolites of low molecular weight fungi that are toxic to animals and humans even at low concentrations.

In a new initiative funded by the European Union's Horizon 2020 program, a group of scientists, engineers and IT specialists have come together to provide knowledge transfer to farmers and other decision makers in food and feed chains. The MyToolBox consortium is composed of leading experts from 23 partner organizations from 11 countries, including three partners from China.
Some of the MyToolBox multi-actor association:
---
AgroCycle is a Horizon 2020 research and innovation project dedicated to the recycling and recovery of waste from the agro-food sector. Led by the University of Dublin School of Biosystems and Food Engineering, the 26-member consortium includes partners from 8 EU countries, two partners from mainland China and one from Hong Kong. The project takes a holistic approach to understanding and addressing how to make the most of the full range of waste streams associated with the agri-food industry. The objective of AgroCycle is to create a plan to achieve the sustainable valuation of agro-food waste.
AgroCycle will carry out a comprehensive analysis of agro-food waste value chains, from farm to table, including livestock and crop production, food processing and the retail sector. It will address a wide range of assessment routes, including: biofuels, high added value biopolymers, energy and microbial fuel cells.
---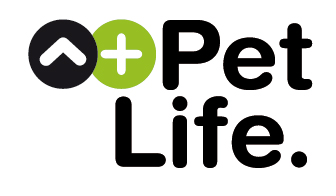 AXEB is the leader of the project PetLife "Introduction of a range of Lcysteine derivatives as nutritional additives in pet foods, to reduce the obesity and lengthen animal life" which has been approved by the SME Instrument—Phase I to be developed during 2016 year.

Provided with about € 3 billion in funding over the period 2014-2020, the SME Instrument helps high-potential SMEs to develop groundbreaking innovative ideas for products, services or processes that are ready to face global market competition. The main goal of PetLife project is to enter the market of pet feed with three L-cysteine derivatives that have the potential of improving pet health and lengthening pet lifespan. This novel opportunity is derived from our L-cysteine derivatives used in plant nutrition products.
Portfolio of projects
1
Sulfur in Plant Nutrition
AXEB has developed a library of cysteine derivatives molecules for use in plant nutrition which act as a latent cysteinein vivo. When these molecules are supplied exogenously to plants, a gradual release of L-cysteine in case of plant stress situations. This leads to an increase of glutathione levels in plant cells.

AXEB has developed these molecules under the project "INNPACTO 2011 - Synthesis of Cysteine Derivatives of Biological Interest and Nanoencapsulation by Intelligent Polymers IPT- 2011 - 0860 - 060000", Ministry of Economy and Competitiveness, held in partnership with the University of Zaragoza.
AXEB also own a patent on the preparation of these derivatives by green chemistry and is currently managing the request of a second one covering the synthesis and uses of different derivatives.
2
Dicarboxylic acids and biopolymers
AXEB has developed a project about the preparation of dicarboxylic acids from vegetal oil using green chemistry. To be used as monomers for bioplastics manufacturing. This project has been carried out as a part of the "Getting Fatty Hydroxylated derivatives of industrial interest by Biocatalysis, Chemico-enzimatical Methods and Green Chemistry" plan included in the "Establishment of foreign campaigns" program of the International Technology Fund Investment Agency INVEST IN SPAIN.
As a result from the project carried out with the collaboration of the DbA center from Lleida's Universtiy, allowed the development of an environmentally-friendly project to obtain dicarboxylic acids from vegetal oils. Nowadays, this methodology is nationally patented and in process of extending it to other countries.
AXEB has developed and implemented, in collaboration with other companies, methods to obtain protein hydrolysates with high content of free amino acids from various protein materials in order to be used in vegetal nutrition. This development has been carried out from a laboratory scale to an industrial scale gradually, to allow processes adjustment and also to achieve an optimized industrial process for obtaining high quality hydrolyzate.